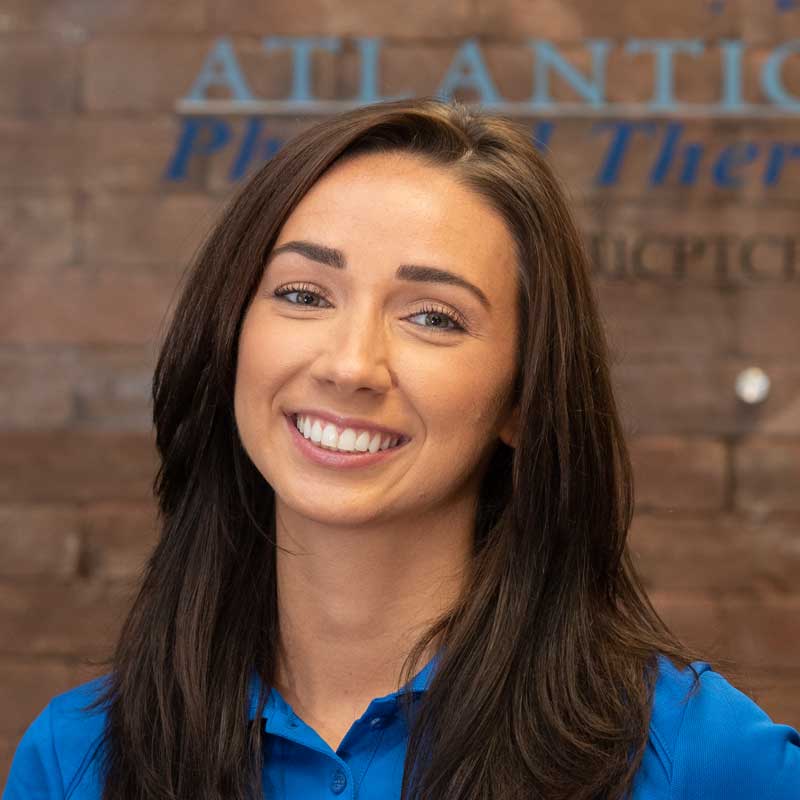 Katie Cummings, PTA
Lacey PTA and Founder of Positive Energy (Reiki offered in the Lacey location)
Katie's personal motto is to "leave people feeling better than they did before I got there." She is passionate about helping others and loves seeing people make steady progress towards their goals. One of her favorite things about PT is that she is constantly learning and evolving as a clinician. Nothing makes her happier than helping someone feel better. 
Katie founded Positive Energy inside the Lacey location, where she performs Reiki sessions. Reiki is another amazing tool that allows her to help patients/clients feel their best!
Outside of work she enjoys the beach, yoga, reading, and traveling.