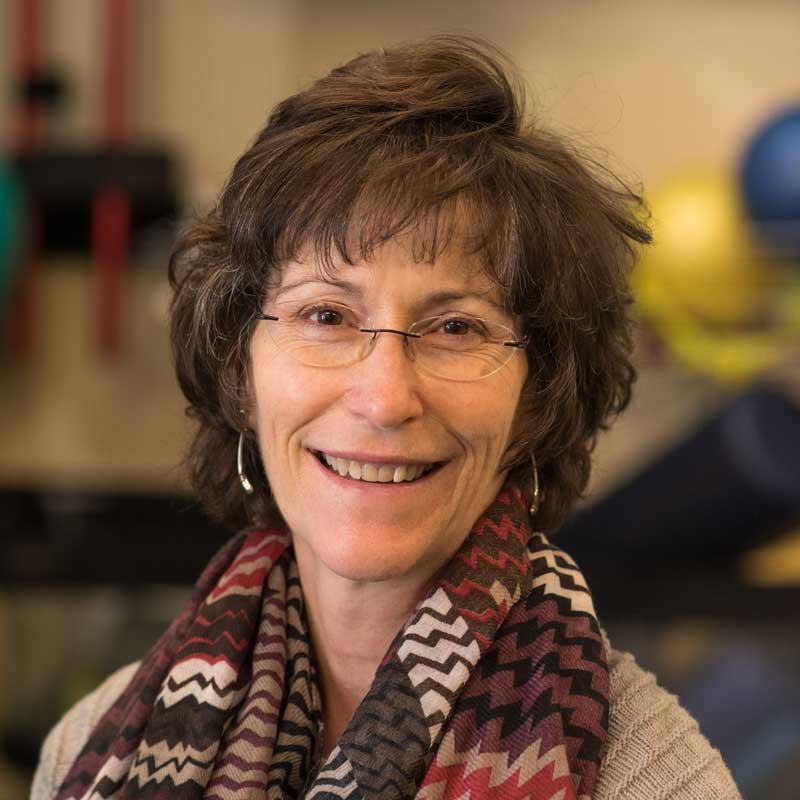 Julie Real PT, CST-D
Physical Therapist & Craniosacral Therapist in East Windsor, NJ
Julie Real graduated from the University of Utah's Physical Therapy program in 1982. She is a Diplomate level Certified Craniosacral Therapist since 2019 and a Certified Teaching Assistant since 2006 through the Upledger Institute which is in association with the International Association of Health Care Educators/Practitioners ( IAHE, IAHP). She has specialized in Craniosacral Therapy (CST) since 1993.
This gentle hands-on technique assists in the alleviation of pain, increases mobility, enhances the relaxation response, bolsters the immune system and is utilized for overall health promotion. Clinical applications range from prenatal, pediatric (Torticollis, Plagiocephaly, etc.), Headache, Temporomandibular Disorders (TMD), Spinal Dysfunctions/Orthopedic Diagnoses.
CST can be utilized independently or in an integrative approach with Sandra Neumann, MSPT for post-concussion syndrome, Vestibular Dysfunction/Vertigo. CST can be a valuable adjunct to a patients' established treatment or plan of care.
Julie is a member of The International Association of Health Care Practitioners (IAHP).