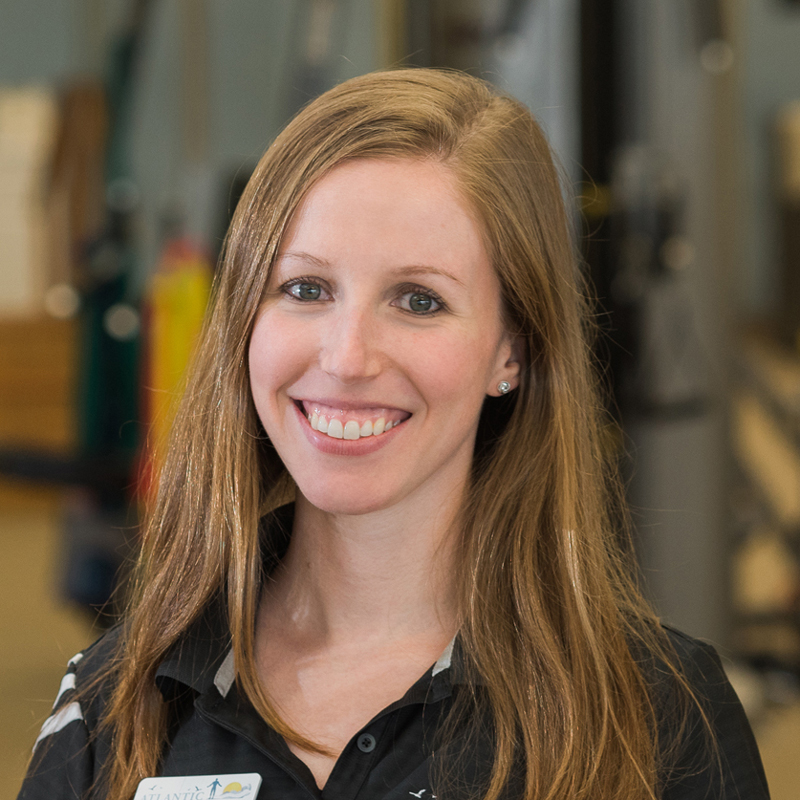 Jessica Coladonato, PT, DPT
Clinic Director & Physical Therapist of Mule Rd. Toms River, NJ, Certified Concussion & Vestibular Therapist
Jessica always had an interest in the medical field or teaching. When she witnessed her father suffer from chronic low back pain while she was in high school, she decided that becoming a PT would equip her with the tools to help him. Simultaneously, she realized she would get to educate her patients about their pain/injury and empower them with the knowledge they need to help their body recover. 
Jessica attended Ithaca College where she graduated with a bachelor's degree in Clinical Health Studies in 2012 and Doctorate of Physical Therapy in 2014. She began her career with Atlantic Physical Therapy Center soon after.
A few years ago, Jessica developed benign paroxysmal positional vertigo, also known as BPPV. This form of dizziness is very treatable, and luckily she was able to use her skills as a physical therapist to help herself make a full recovery. This experience allowed her to sympathize with patients who are suffering from similar types of vestibular diagnoses and provide a positive example that physical therapy can be an effective treatment course. She dove into continuing education courses to learn more, most recently obtaining a Vestibular and Concussion Certificate through the American Institute of Balance. 
Jessica also realizes that dizziness, imbalance and even concussion after a fall are often overlooked, especially when people are taking multiple medications or are nervous to talk with their doctors. She feels passionately about working with all ages to find the root of the problem and address it quickly so that life doesn't have to stop. She developed the Fall Prevention Center inside the Mule Rd. location of Atlantic Physical Therapy Center to help as many people as possible.