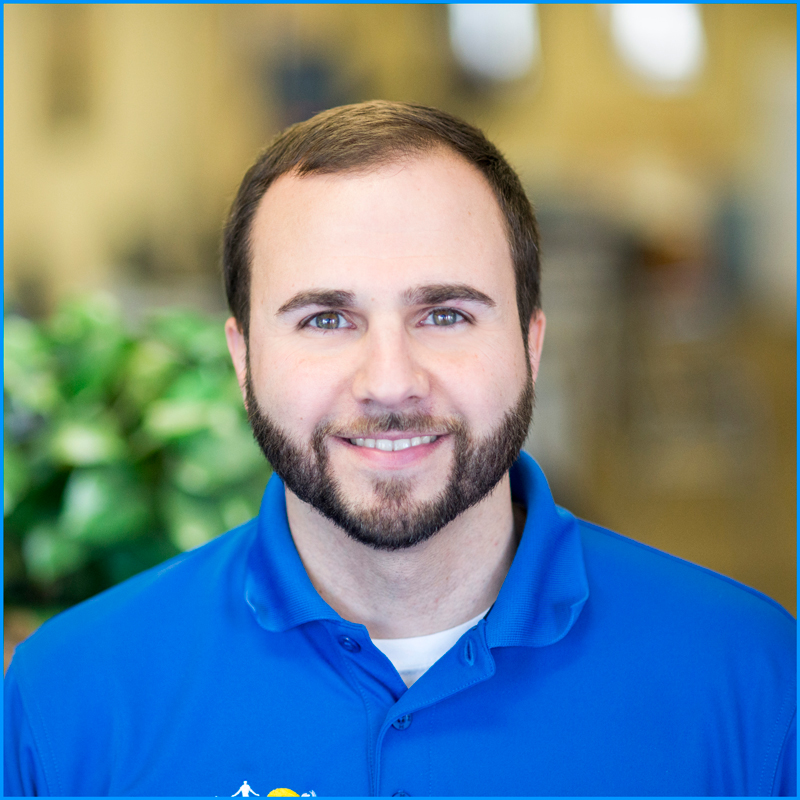 Dr. Chris Beltran, PT, DPT
Clinic Director & Physical Therapist of Howell & Jackson, NJ & Concussion Management Center, Certified in Concussion & Vestibular Therapy, ImPACT® Credentialed
Chris has always known that he wanted to go into the medical field. He went to the University of Virginia, majoring in Biology as it was his favorite subject. There he took all of the Pre-med courses. His decision to become a Physical Therapist was made while volunteering in an outpatient PT facility over winter break one semester. He loved the happy and supportive atmosphere and watching people get better. He could see that the physical therapists were really making a difference in their patients' lives
Graduating with a BS in Biology in 1999 from the University of Virginia, Chris was admitted to the Physical Therapy program at Temple University . He graduated in 2003 with a Doctorate in Physical Therapy. He started working for Atlantic Physical Therapy Center in November of 2006 in the Freehold office. Since then he has treated in many of the offices. He currently is the Director of Operations for the Howell and Jackson locations.
He has a very diverse patient caseload in the Howell office, being able to confidently treat people of all ages, with a focus on musculoskeletal injuries. Chris personally has an interest in taping techniques and has a Facial Movement Taping Level 1 certification as well as certifications in Kinesio Taping, completing levels KT1, KT2, and KT3.
Chris can relate to all the physical and emotional pain that his patients are going through since he personally had to undergo physical therapy for his knee. He tore his ACL playing soccer and had reconstructive surgery, followed by months of physical therapy. He sees the experience as a blessing in disguise, allowing him to step into his patient's shoes and helping him grow as a therapist.
Getting to help all of his patients from the beginning of their journey all the way through to recovery is what motivates Chris. "We get to see people on their first day, when they are physically and mentally not where they want to be and then we get to watch them change and improve over the time that they spend with us. When they are able to do everything that they want and return to all their functional activities, and we see how happy they are that we helped them get there, that is the most rewarding feeling in the world."
Videos / Blogs Featuring Chris