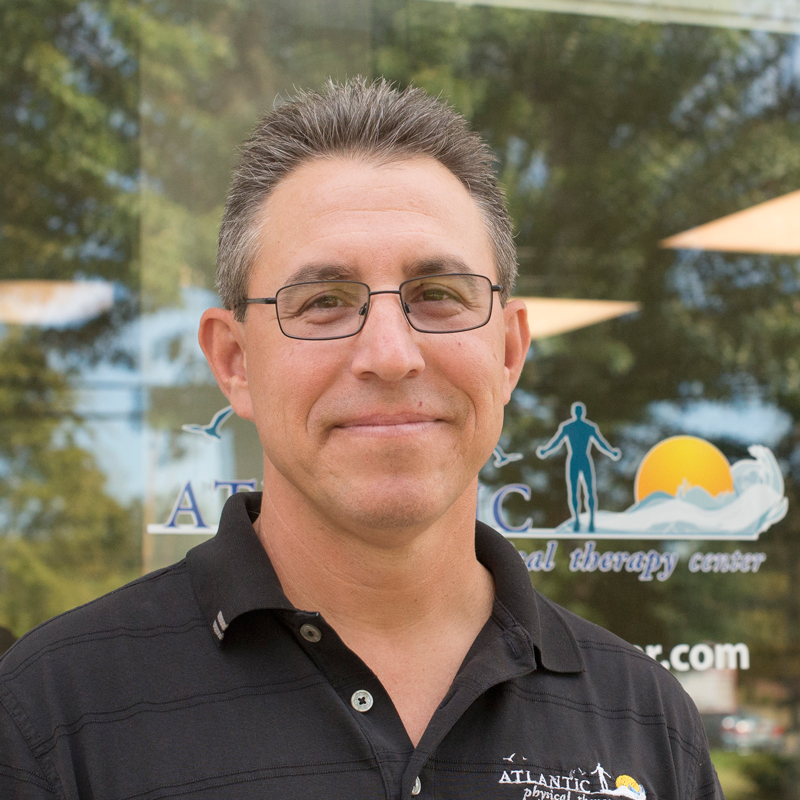 Steve Lally, PT
Clinic Director & Physical Therapist of Hooper Ave, Toms River, NJ
Steve's first experience with physical therapy was at the young age of 9. He kneeled on a sewing needle seriously injuring his knee and had to endure 3 surgeries and several months of physical therapy.
Even though physical therapy was in the back of his mind, his decision to enter the field didn't really come to fruition until after his freshman year in college. He was talented enough to be playing college basketball and even got to travel to Hawaii to play, but realized that he wasn't going to the NBA. That's when he made the decision to transfer to Kean college/UMDNJ at the end of the year to study physical therapy.
Steve graduated from UMDNJ in 1991 and has been practicing ever since. He has been at the Hooper Avenue office since 1999 and is currently the clinical director there. Steve see a high volume of knee, ankle and shoulder injuries including rotator cuff repairs.
Steve is married to a wonderful wife with which he has two children, and resides in Mayetta, NJ. He enjoys the beach, coaching his kids and traveling. He has always enjoyed helping people get better. "That's the best part of my job!".