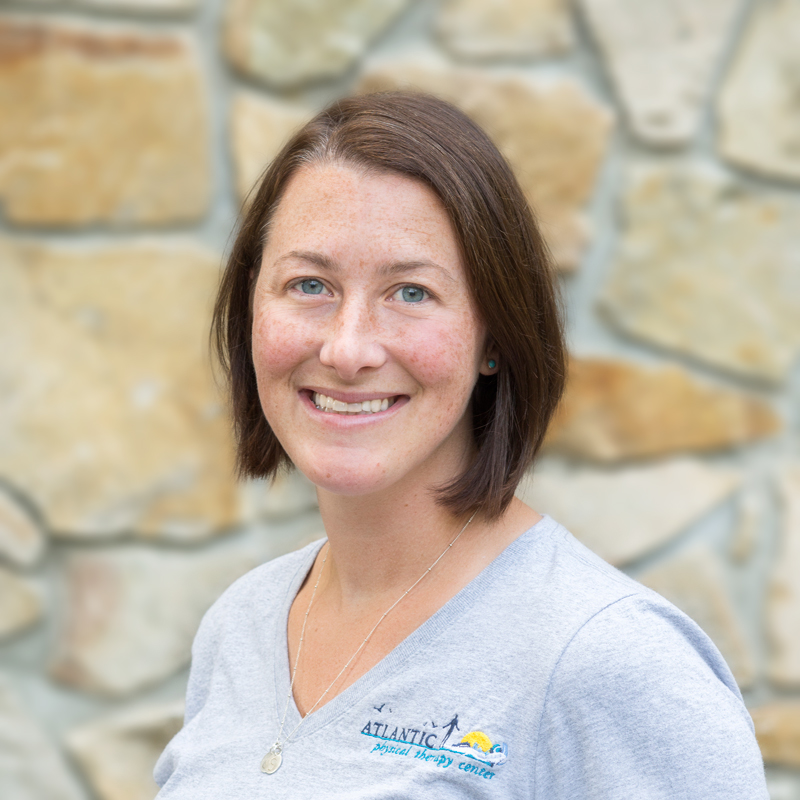 Sarah Rossi, PT, DPT
Toms River Physical Therapist, LSVT BIG® Certified
Having grown up with a neighbor and friend's mom as physical therapists, Sarah's desire to become a PT was sparked at a young age. She also played several sports and had to manage her own injuries over the years making PT even more of a great fit for her.
After graduating high school, Sarah attended Rutgers University majoring in exercise science. She then went to Grad school at UMDNJ to get her DPT.Sarah has been now been with Atlantic Physical Therapy Center since 2011.
Sarah is certified as an LSVT BIG® Therapist, and has been working with paitents with Parkinson's for over 10 years with a passion for helping people move better and bigger. "Parkinsons's Disease is near and dear to my heart since my father has PD. I love what I do because I can make a difference in people's lives and Atlantic PT has given me a good platform to do this."
Sarah is also certified in Vestibular Rehabilitation and Concussion management through the American Institute of Balance. She is married and has 3 children and a yellow lab, named Paisley, that keep her super busy. She likes to watch her children play soccer, basketball, baseball, dance, gymnastics and coaches youth soccer. She is currently becoming a girl scout leader for her 6 year old.
Toms River, NJ & Parkinsons Treatment Center
1372 Route 9
Toms River, NJ 08755
732.240.9296