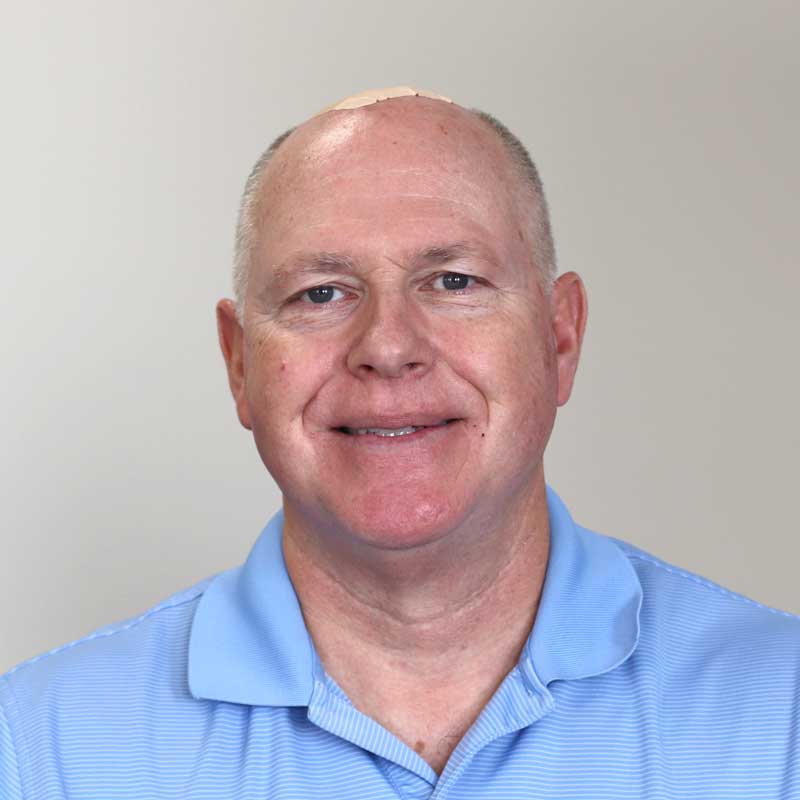 Rob Lavin, MS, PT, ATC
Clinic Director & Physical Therapist of Wall, NJ (Route 34) 
Rob has 35+ years physical therapy experience with 30 of those years in an outpatient orthopedic and sports physical therapy setting.
Rob graduated with a B.S. in Physical Therapy from the University of New England in 1984. For the next 2 years Rob worked at NYU and Lenox Hill hospitals in New York City gaining experience in acute and subacute rehabilitation. Rob then attended graduate school at The University of North Carolina at Chapel Hill, where he received his advanced Master's Degree in orthopedic physical therapy with a specialty in sports physical therapy and athletic training. While at UNC, Rob worked directly with the Baseball, Football, and Women's Basketball athletic teams, and also provided physical therapy to the university staff and student population.
Rob returned to the Jersey Shore in 1991 and settled into the private practice setting, providing orthopedic and sports rehabilitation in Monmouth and Ocean counties. Rob was the founder and owner of Advanced Orthopedic & Sports Physical Therapy, which had offices in Manasquan/Wall, and Jackson, from 1998 through 2020. In December 2020, Rob merged his practice with Atlantic Physical Therapy Centers, and he continues to work in the Manasquan/Wall office.
Rob was also instrumental in developing the Sports Medicine/Athletic Training program at Manasquan High School.
Rob continues to further his education and training in orthopedic and sports injuries, to keep current with the current surgical and non-surgical approaches to patient care.