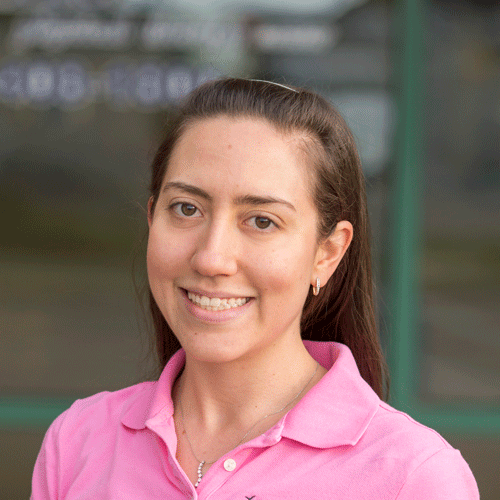 Laura Myers, PT, DPT
Physical Therapist at the Mule Rd. Toms River, NJ Location, LSVT BIG® Certified
Laura knew she wanted to be a physical therapist from the time she was 9 years old and observed her grandmother's home PT sessions. As a dancer from age 3-18, she took an interest in proper form and alignment required for ballet. She understood the importance of stretching to avoid injuries and luckily never did experience one!
In high school, she had the privilege of participating in the "Medical Sciences" program where the students did rotations to observe various health care professionals. Her experience with the watching the physical therapist in High School further cemented her passion for PT.
Laura graduated from Stockton University in 2009 with her B.S. in Biology and then again in 2011 with her Doctorate in Physical Therapy. She started her career with Atlantic Physical Therapy in June 2014 and has been working at the Manchester office ever since.
Laura loves working with senior citizens especially since she had witnessed how it had helped her grandparents when she was a little girl. She loves watching people achieve goals that they set for themselves. Her philosophy is to treat each patient on an individual basis, selecting the correct treatment (manual therapy, exercises, modalities) to help them achieve their personal goals. "It is great when a patient comes in and is excited to tell you what they were able to do that day that they weren't once able to do."
She currently resides in Jackson, NJ and is married to her high school sweetheart. They don't have kids or pets, but love to travel, cook, work in the garden and spend time with their families. Laura also loves pilates!