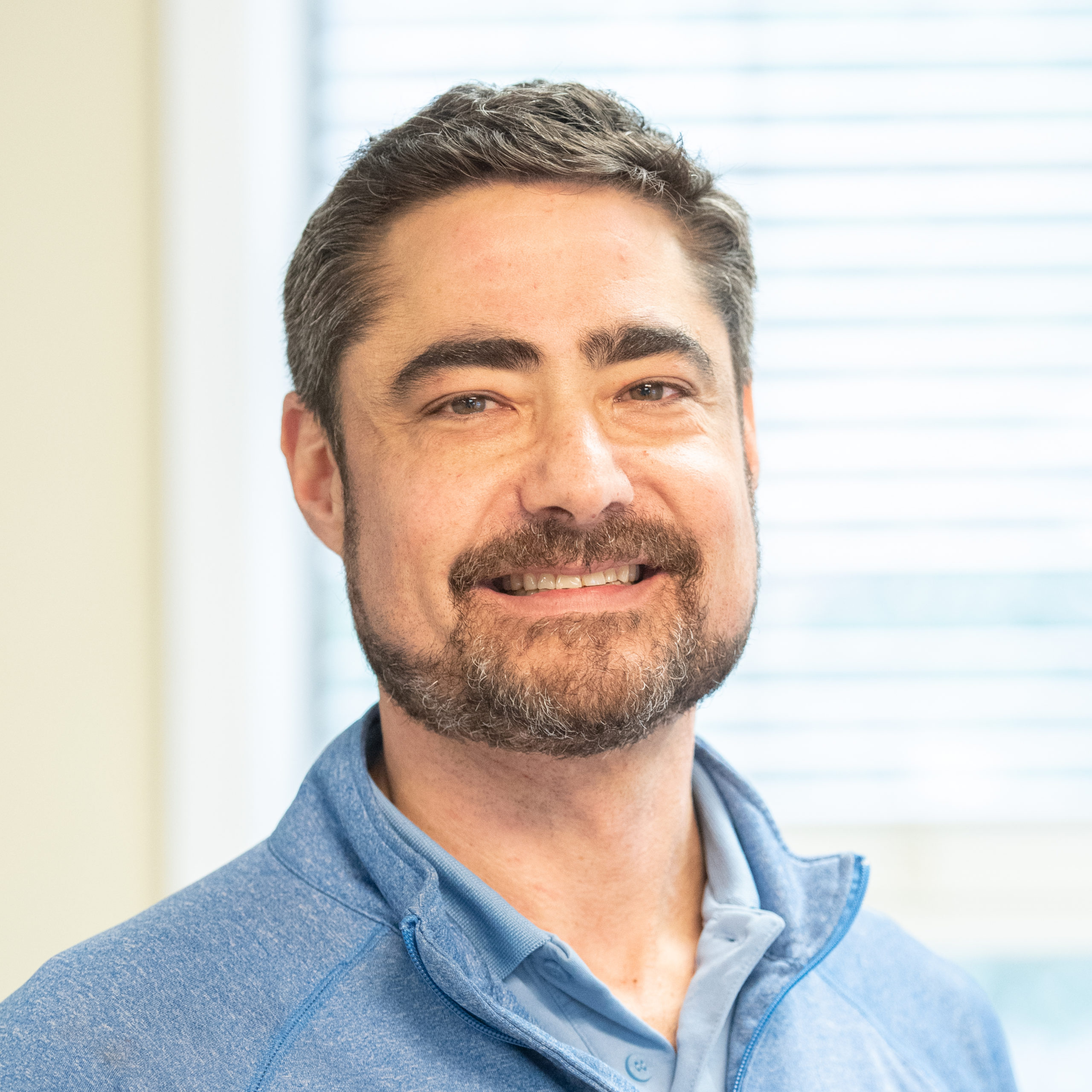 Jim Sellnow, PT, MPT
Clinic Director & Physical Therapist of Manahawkin, NJ
Jim knew he wanted to be a physical therapist shortly into his undergraduate career. He originally went for Athletic Training but realized after volunteering at the college campus outpatient PT department that working with a diverse clientele in PT would be more challenging and rewarding than working solely with athletes.
Jim did his undergraduate studies at Penn State University from 1990-1995 and received his B.S. in Exercise and Sport Science (Kinesiology). He followed up with his Masters in Physical Therapy from Stockton University graduating in 1999.
He specializes in manual therapy, spine (neck and back), and shoulder rehab having done extensive continuing education in each of those areas. He has also taken all McKenzie Mechanical Diagnosis and Treatment (MDT) spine courses and has sat for his certification in McKenzie/MDT.
Having been with Southern Ocean PT for 7 years already, Jim continued his role as clinic director and PT at the Lakewood location after Atlantic Physical Therapy Center merged with Southern Ocean in 2014.
Aside from being a physical therapist, he enjoys surfing, kayaking, paddling, and all water sports. He is an animal lover, has his 2nd-degree black belt in Taekwon-Do, loves playing golf, and is a former martial arts instructor.
Jim loves helping to improve his patients' quality of life and well being naturally. "To affect lasting changes in people's bodies using movement and positioning is truly empowering."