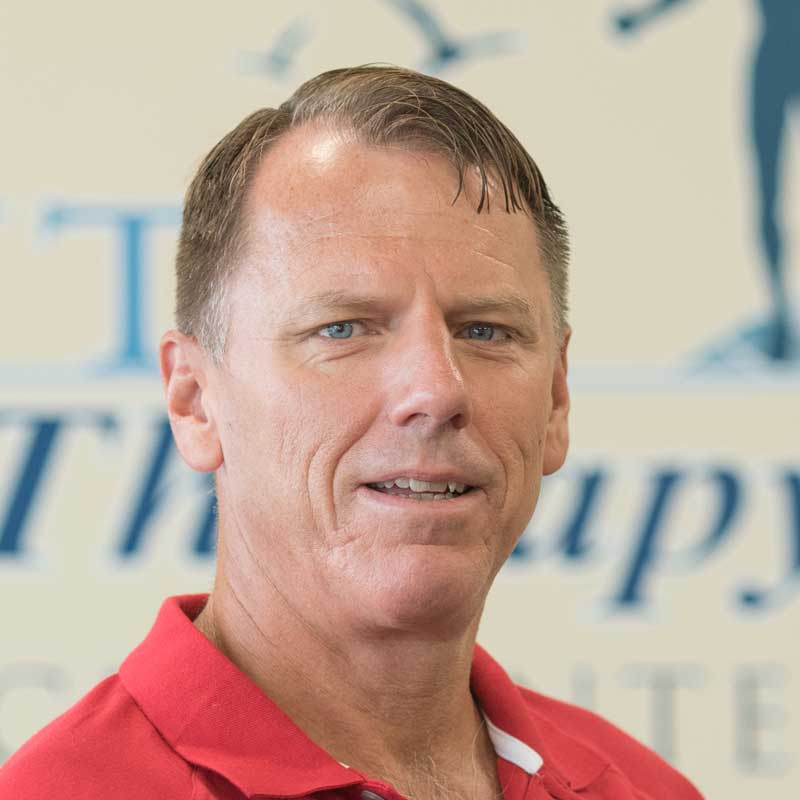 Chris Feeney, PT
Wall (Route 35) Physical Therapist
With advanced skills in examination, assessment and complex problem solving,  Chris can identify biomechanical dysfunction underlying his patient's symptoms.  In addition to manual therapy, he implements individualized corrective exercises and movement strategies. Education and self-help techniques are an important part of treatment.
Chris was credentialed as a Fellow of Applied Functional Science in 2007 from the Gray Institute. He was Certified in the McKenizie Method in 1999 and graduated from the University of Miami, FL with a MSPT.
Additionally, Chris remains an active athlete himself.  He surfs, snowboards and mountain bikes. He is familiar with barbell-oriented strength training, Crossfit-style training, and even some yoga and gymnastics strength training.  He has completed 12 marathons and 3 ironman triathlons, but still makes plenty of time for his wife and 2 children.