Spending a lot of time sitting at your desk? Take a movement break!
It's important to stand up and move every 30-60 minutes. Here are some simple and easy stretches for your upper back and shoulders:
1. Pec Stretch:
Bring your hands to shoulder height while standing in a door way. Slowly and gently lean forward. Be sure to keep your chin over your sternum while stretching (don't bring your chin forward)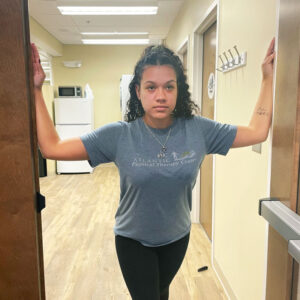 2. Shoulder Roll:
While standing, gently bring your shoulders up, back, and around. Try this 10 times.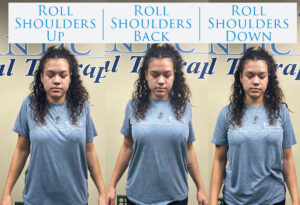 3. Biceps Stretch:
While standing, interlace your fingers behind your back. Gently press your hands down and away from your body.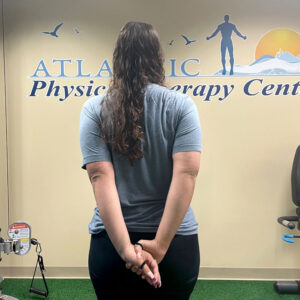 4. Scapula Squeeze:
While sitting or standing, gently squeeze your shoulder blades together.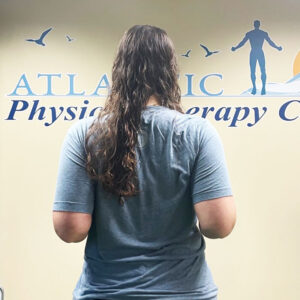 Give these a try and your body will thank you! Be sure to get up and move every 30-60 minutes. In our next installment, learn some dynamic ways to stretch your hips and low back throughout your workday!

Deepa Salvi, PT, MSPT

 

is a Physical Therapist in the Lawrenceville, NJ location of Atlantic Physical Therapy Center. She is certified in Concussion & Vestibular Therapy, ImPACT Credentialed, IASTM and Cuppping Certified as well as a Pregnancy & Postpartum Care Therapist.